Get tips and instructions for how to incorporate audio content into your classroom.
We welcome your input. Please contact us with any feedback.

Soul In Depression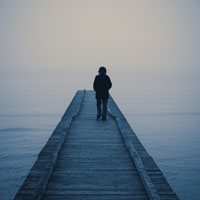 Society has become increasingly aware of the many faces of depression and medical treatment for it. There is a growing body of literature by people who have struggled with depression and found it to be a lesson about the human soul.

Resources in this Collection

Soul In Depression
SHOW: On Being | Length: 51:19 | Audio Format: MP3
Classroom Materials