Get tips and instructions for how to incorporate audio content into your classroom.
We welcome your input. Please contact us with any feedback.


The White House Tapes: Civil Rights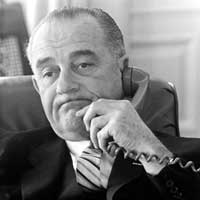 Eavesdrop on John F. Kennedy, Robert Kennedy, Martin Luther King Jr. and Lyndon Johnson in their pivotal phone conversations at the turning points of desegregation. Hear the private thoughts of the most influential figures of the Civil Rights as they navigate the turbulence and triumphs of the March on Selma, the Mississippi Crisis and the passing of the Voting Rights Act.

Resources in this Collection