Get tips and instructions for how to incorporate audio content into your classroom.
We welcome your input. Please contact us with any feedback.


Civil Rights: Voices of a Movement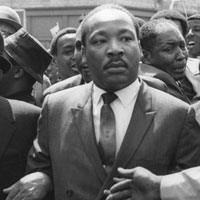 For much of the 20th Century, African Americans in the South were barred from the voting booth, sent to the back of the bus, and walled off from many of the rights they deserved as U.S. citizens. Until well into the 1960s, segregation was legal. Hear the voices from the heart of the Civil Rights revolution describe life before, during and fater Jim Crow, Freedom Summer and Brown vs. the Board of Education.

Resources in this Collection