Get tips and instructions for how to incorporate audio content into your classroom.
We welcome your input. Please contact us with any feedback.


Legacy of the African-American Spiritual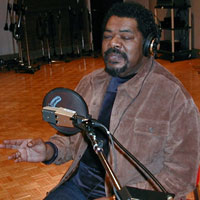 Before his death, performer, educator and humanitarian Joe Carter introduced the Spiritual to audiences from Novosibirsk to Nigeria. He had a singular understanding of the religious sensibility of this music and its hidden meanings.

Resources in this Collection